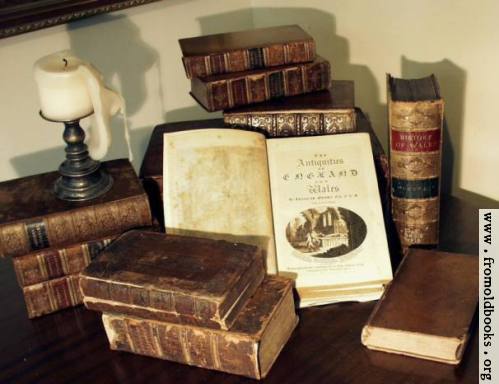 Have you ever read the New York Times bestseller list and wondered, "How the hell did she make it on there?" And no, I'm not talking about authors who actually deserve a permanent spot there. I'm talking about c-list celebrities and the questionable wisdom they have to impart in book form. It is truly unfair. As aspiring authors, we toil at our craft day in and day out, but yet some driveling Hollywood starlet can land a 6-7 figure book deal by the mere fact she's a frequent topic on TMZ. And then she writes some dumb memoir—with an army of co-authors—about her daily struggles in the Fred Segal checkout lines and her Botox gone awry. Now she looks like a Vulcan. So what.
Don't get me wrong. I don't want to be a celebrity. As many of you know, I don't have the verbal restraint to lead a public life anyway … but I do admit to envying celebrity book deals. (I also envy their admission into prestigious universities as well as their free swag, but that's another blog).
First of all, I want a long career writing historical romance and I'd like it to be modeled after Eloisa James (our illustrious guest chef this Friday). She's completely original in that she turned romance on its head with her ensemble casts spanning multiple books. What's more, she writes the most lovable and interesting women in the genre. Period. I adore her. She's one of the most talented, generous and accessible authors I know. *pause here for fangirl frothing* But while I do not even come close to James' prodigious abilities, I can't help thinking that if I were a ding dong celeb, I'd already be on my way with my skills as they stand now.
If I were a celebauthor, I'd throw my fame around and demand the opportunity to write other kinds of books, in addition to romance. I'd want to write a book on what to expect when you get a boy. Growing up in a family of girls, you can imagine my hourly bewilderment in the raising of a child with testosterone. After all this time doing so, I have discovered boys are a different species. So as a means of motherly catharsis, I'd like to write a book with chapters on Property Depreciation, Boogers and Things You Thought You'd Never Say (for example, "Don't lick the couch"--and yes, I've said that).
I'd also like to write a spiritual memoir in the style of Elizabeth Gilbert's EAT, PRAY, LOVE. Tremendous book. If only I could hit that perfect balance of vulnerability, self-effacement and humor.
I'd also like to pen a collection of essays, maybe even a collection of blog posts, a la the Carrie Bradshaw character in SEX IN THE CITY. My collection, however, would range in topics from Family to Laundry, Travel to Cooking (possible chapter title: Always Add More Garlic).
The other book I'd like to write is a toilet book--the sort that will engage a reader for the brief duration they're occupied with ... uh ...
stuff
. As I have absolutely NO short-term memory, I list copiously, so I'd like to have a book of lists. It doesn't sound that interesting, but I once read the glorious PILLOW BOOK by Sei Shonagan, a lady-in-waiting to an 11th century Chinese empress. In addition to chapters detailing her daily life, there were many chapters of simple lists. Rare Things, Embarrassing Things, Splendid Things. Here's a taste.
29. Elegant Things:
A white coat worn over a violet waistcoat.
Duck eggs.
Shaved ice mixed with liana syrup and put in a new silver bowl.
A rosary of rock crystal.
Wisteria blossoms. Plum blossoms covered with snow.
A pretty child eating strawberries.
Gorgeous, isn't it? But since I cannot even come close to that kind of verbal ballet, my list would go something like this:
1. Good Names for Animals:
Phillip – cat
Raul – not to be used obviously, like on a Chihuahua
Kevin – cat or dog
Henri Robert (with a silent "t") – big lummoxy dog
Octobird –
should
be used obviously
That's appropriate bathroom material, isn't it?
Now how about you? Other than romance of course, what other books would you like to write?